lygkolod
OEM manufacturer industry grade Sodium Acetate Anhydrous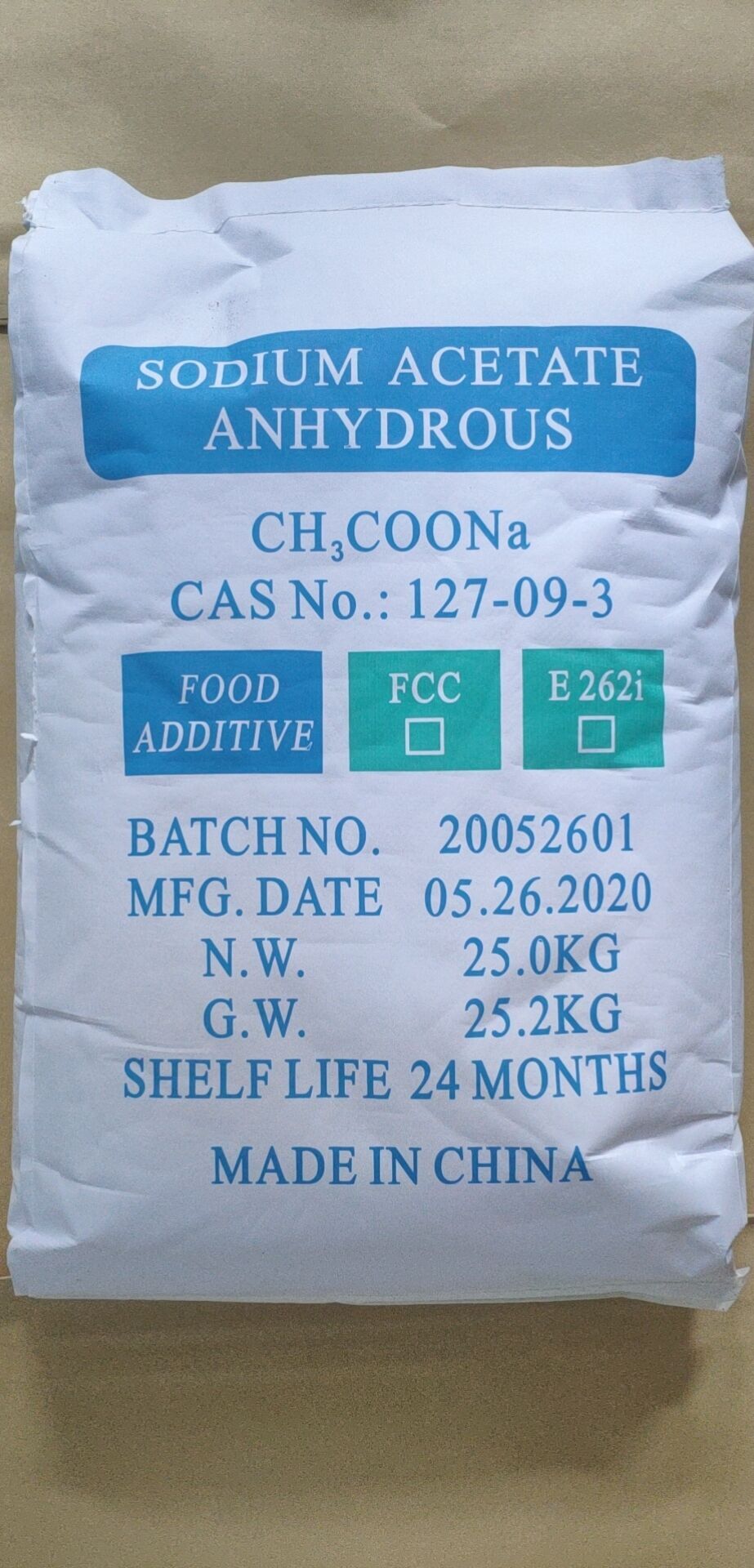 1.Chemical Name: Sodium Acetate Anhydrous
2、Molecular Formula : C2H3NaO2
3、Molecular Weight:82.03
4、CAS: 127-09-3 , Einecs:204-823-8. H.S:29152910
5、Character:Sodium acetate Anhydrous is white crystalline coarse powder or block. It's odorless, tastes a bit of vinegary. Relative density is 1.528. Melting point is 324℃. Capacity of moisture absorption is strong. 1g sample could be dissolved in 2mL water.
6、Usage: It is used as buffering agent, seasoning reagent, pH regulator, flavor agent, etc .
7、Packing: 25kgs/bag,or 50kgs/bag.20'fcl put 22mts without pallet, 20mts with pallet
8、Storage and Transport: It should be stored in a dry and ventilative warehouse, kept away from heat and moisture during transportation, unloaded with care so as to avoid damage. Furthermore, it must be stored separately from poisonous substances.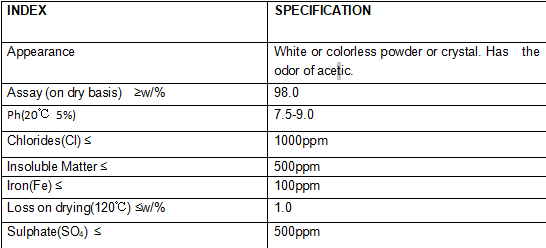 Your cart is currently empty.