KOLOD
Food preservative granular Sodium diacetate 126-96-5
1.Chemical Name: Sodium Diacetate
2.Molecular Formula: C4H7NaO4
3.Molecular Weight: 142.09
4.CAS: 126-96-5 EINECS:204-814-9 H.S:29152990
5.Character: It's white crystalline powder with acetic acid odor, it's hygroscopic and easily soluble in water. It decomposes at 150 ℃ .
6.Usage: It can be used as antiseptic, nutritional seasoning agent or disinfectant. It promotes the utilization of protein in feed.
7.Packing: 25KGS KRAFT PAPER BAG LINE WITH PE BAG.20'FCL PUT 22MTS WITHOUT PALLET,20MTS WITH PALLET.
8.Storage and Transport: It should be stored in a dry and ventilative warehouse, kept away from heat and
moisture during transportation,unloaded with care so as to avoid damage.Furthermore, it must be stored separately from poisonous substances.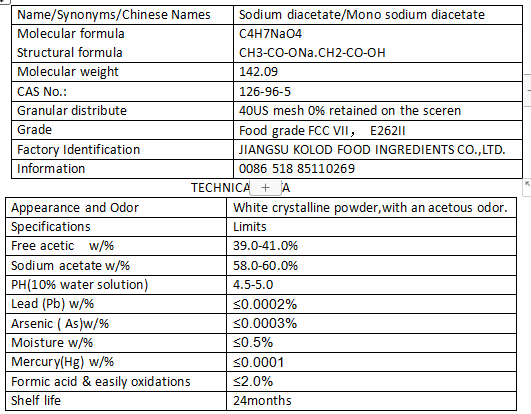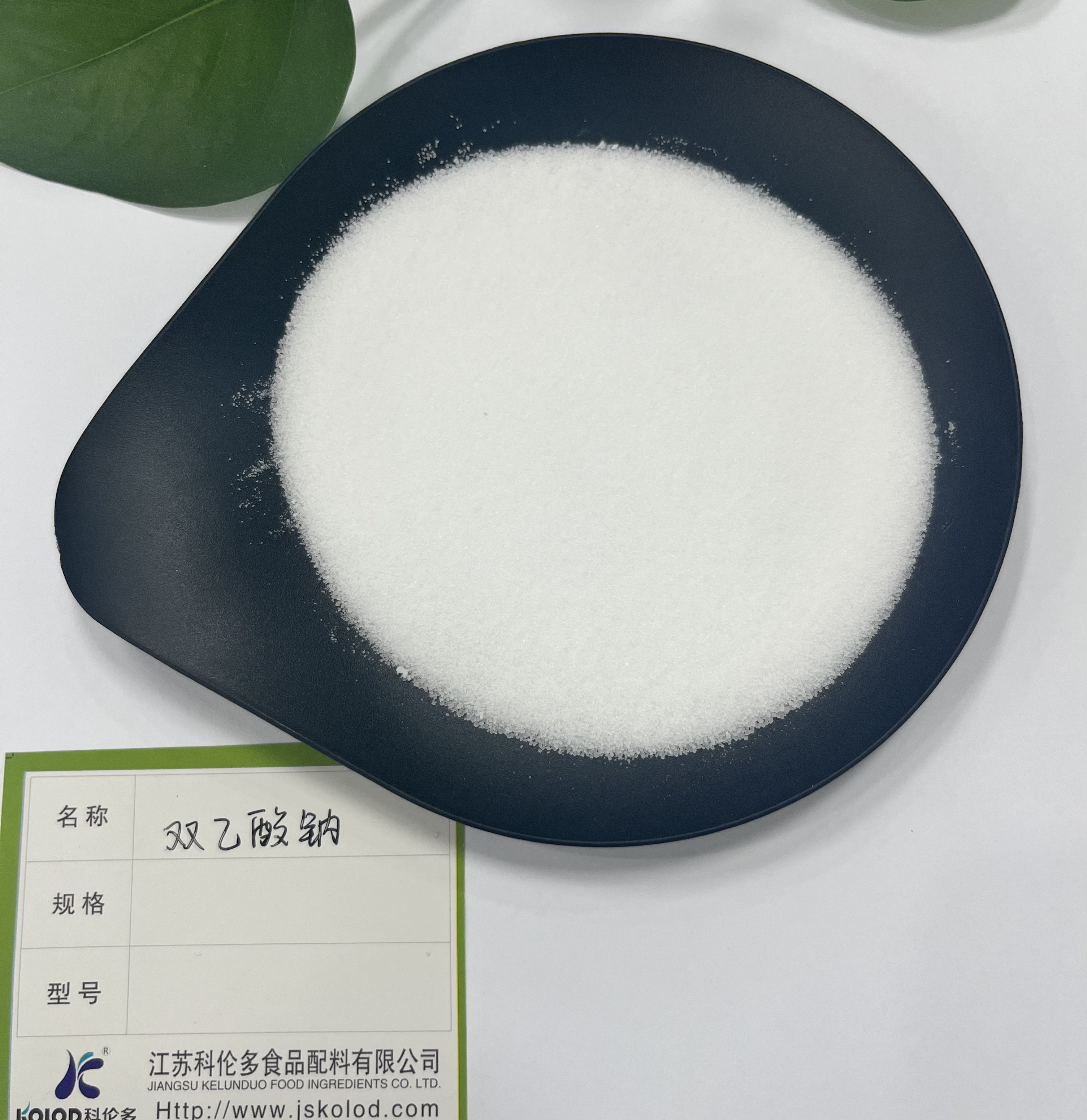 Your cart is currently empty.